FASNY Summer Games Coming to Baldwinsville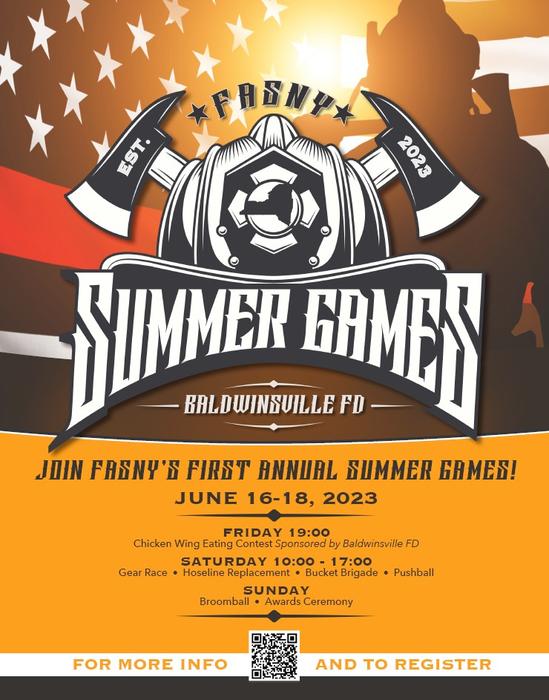 Monday, June 05, 2023
Our volunteers will be hosting the 1st Annual FASNY Summer Games in Baldwinsville. The 1st annual event will be held on Friday, June 16, 2023 through Sunday, June 18, 2023. The 3 day event will involve the following:
FRIDAY, JUNE 16
Chicken Wing Eating Contest @ 21:00
SATURDAY, JUNE 17
Gear Race
Hoseline Replacement
Bucket Brigade
Pushball
Evening Social
SUNDAY, JUNE 18
Broomball on Turf
For details or to register please email information@baldwinsvillefire.org or through the FASNY facebook page. Registration is still open for all fire departments.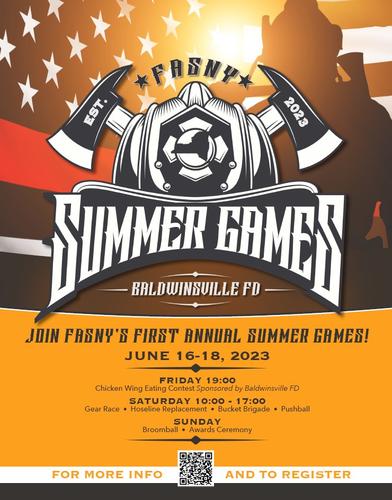 « Return to news listing