Load news for previous years:
Showing all articles for 2019
Query found 7 articles


Warners Memphis Garage Fire
Tuesday, November 12, 2019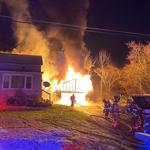 10/26/19 House Fire- Elizabeth St.
Tuesday, October 29, 2019
At 14:52 on 10/26/19 our volunteers with Automatic Aid were dispatched for the reported house fire with an active fire in the residence on Elizabeth Street. Several crews were staffed in-house and arrived within 2 minutes to find smoke showing with an active fire in the basement.
» Read Full Article
Calls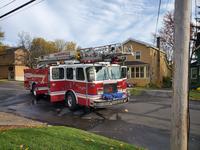 Single Vehicle/Occupant Roll Olver
Tuesday, September 03, 2019
Single car roll over with extrication and roof removal of the vehicle
» Read Full Article
Calls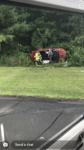 Working Fire in Seneca River
Monday, September 02, 2019
Mutual Aid to Seneca River Fire Department for a working vacant house fire.
» Read Full Article
Calls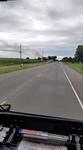 2018 Year in Review Video